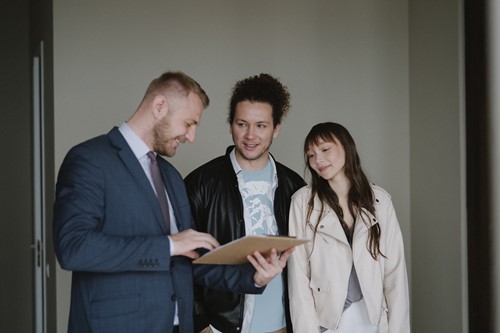 If you have rental property you're struggling to fill, a real estate agent can help. Finding the right tenants can be stressful, time-consuming and complicated, especially if you manage several properties. A real estate agent will take over most of the hard work and use their expertise to find the best possible fit for your property. Here are some key advantages of hiring a real estate agent to help fill your rental vacancy.
Marketing
Real estate agents have the connections and knowledge to market your property. An agent can help with little details and best practices like taking the best photos, using the best keywords and more. Agents with active social media presences can market your listing online and reach a larger audience of potential tenants than just those browsing home search engines. Besides these advantages, real estate agents have access to a powerful network of buyers, sellers, contractors and other agents who could connect you with the perfect tenant.
Scheduling & Showing
One of the most time-consuming aspects of putting a property up for rent is scheduling and communicating with prospective tenants. If you manage multiple properties, this process can become far too much for just one person to handle. If you hire an agent to help you, they can handle all the back-and-forth communication by answering questions, scheduling showings or notifying potential tenants about listing updates. They can also be your representative on the front lines and show the property for you, all with their special expertise for finding the perfect fit.
Market Knowledge
Real estate agents know the local market and can help you adjust your rent and fees accordingly. If you're struggling to fill a vacancy, an agent can do research and advise if you're asking for too high a price for the area or overall worth of the property. They can look at factors like neighborhood, amenities, square footage, updates and upkeep and help you determine the best price to attract and keep the perfect tenant.
Help Drafting a Lease
Real estate agents can save you time and potential legal fees by helping you draft a lease agreement. If you have never drafted a lease yourself and don't want to pay a lawyer for one, ask your agent if they have a basic lease agreement you can use as a starting point. They will help you include all the basic clauses necessary in the lease like payment terms, duration, policies and more.
Real estate agents can provide a wealth of knowledge about the market. They can also handle the time-consuming aspects of leasing a property with their professional experience. Consider hiring a real estate agent to help you find your next tenants.